Weddings | Elopements
Destination wedding photography based out of northwest Arkansas.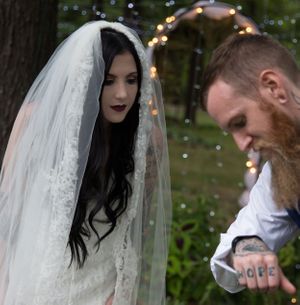 What sets us apart?
We are fine-art, wedding & portrait film photographers from Arkansas, with a special love for natural light, organic images & all about the moment. With over 15 years of experience, numerous workshops and features and award winning images, I capture beauty and moments in the most subtle, intimate & beautiful way. Every love story is unique and real just like our clients. I meet with each of our clients to ensure I capture your story in a genuine holistic way. It is so important to connect with your photographer. We have to be the right fit for each other. Allow me to plan your photo session in a way that tells your story. Your time with me is precious, and my job is to make it worth your while. I will pour my heart and soul into your images while we have fun together. You will quite possibly become my new BFF!
We have captured weddings on the streets in Eureka Springs, barn weddings, high end venues in Wichita, to the beaches of Puerto Vallarta, Mexico and the town square of Nuremberg Germany. We have done wedding photos at the Thorn Crown Chapel, The Crescent Hotel, the Basin Hotel, churches, destination weddings, theaters, etc. Weddings are as unique as your own fingerprint. They are about your day. No one elses. We make sure we capture it this way.
Call us for a consultation, we can get to know you better and you us allowing us to photograph your special day to be perfect. Give us a call and lets chat.